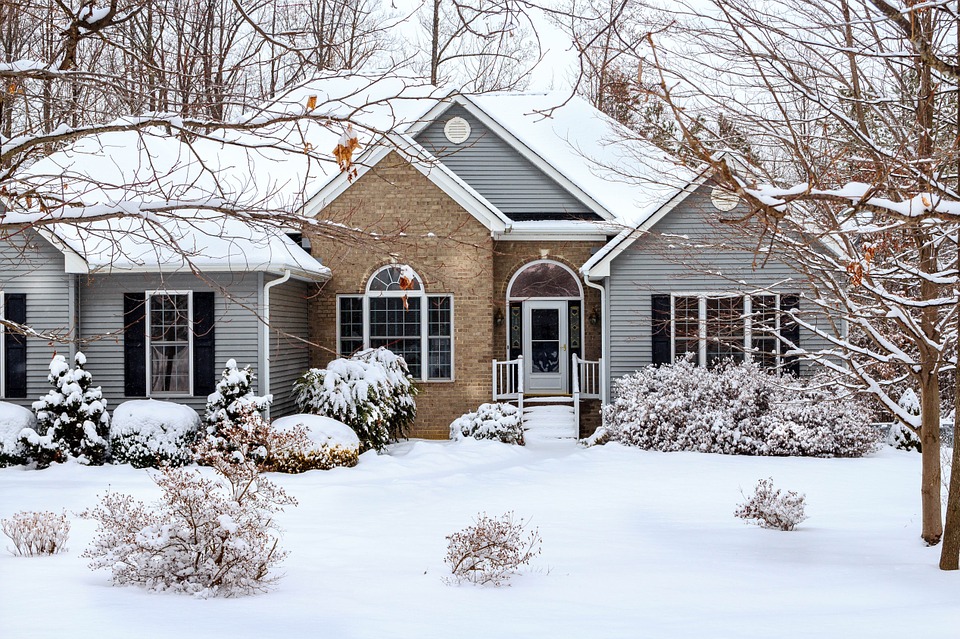 Winterizing Your Home: 3 Things to Do Now
Now that you know how to upkeep your lawn for the winter season (check out last week's blog post!), there are other areas of your home that need to get the winter treatment to ensure it's in tip-top shape for the season. From tending to the nooks and crannies of your home to cleaning out your gutters, here are three things to do now when winterizing your home.

1. Seal any nooks and crannies.

When the temperatures drop, you'll soon find out where the unsealed nooks and crannies are in your home since you'll notice the cool air begin leaking in. There are a couple areas to seal when winterizing your home. First, make sure to caulk any windows. If you've noticed last year's treatment wearing thin, it's time to apply a new sealing. Next, apply weather strip tape around the cracks of your doors so that you're not allowing that precious heat to escape and, in turn, your heating bills to skyrocket in attempt to keep your home warm. You also might install a draft stopper on the bottoms of your doors as an alternative option to further seal your doors.

2. Clean for the season.

Now's the time to trim those loose branches from your trees as a result of last season's storms and to clean out your gutters that have surely filled up with debris. Then make sure you're changing out your filters not only to keep your air clean and you healthy but also to ensure that your furnace works efficiently and not harder than it needs to this season.

3. Assess your home's insulation.

Of course, as the cold weather ushers in, you want to make sure that your insulation is in good shape. Two insulation areas to assess are your hot water heater and your attic. Did you know that you can insulate your water heater? Encourage your hot water heater to work smarter and not harder this season by installing an affordable insulation around it. When it comes to your attic, it is also very affordable to replace insulation. Because heat rises, you want to make sure that it doesn't leave your home and stays put via your home's insulation. Keep your heat in this season by winterizing your home with new insulation.