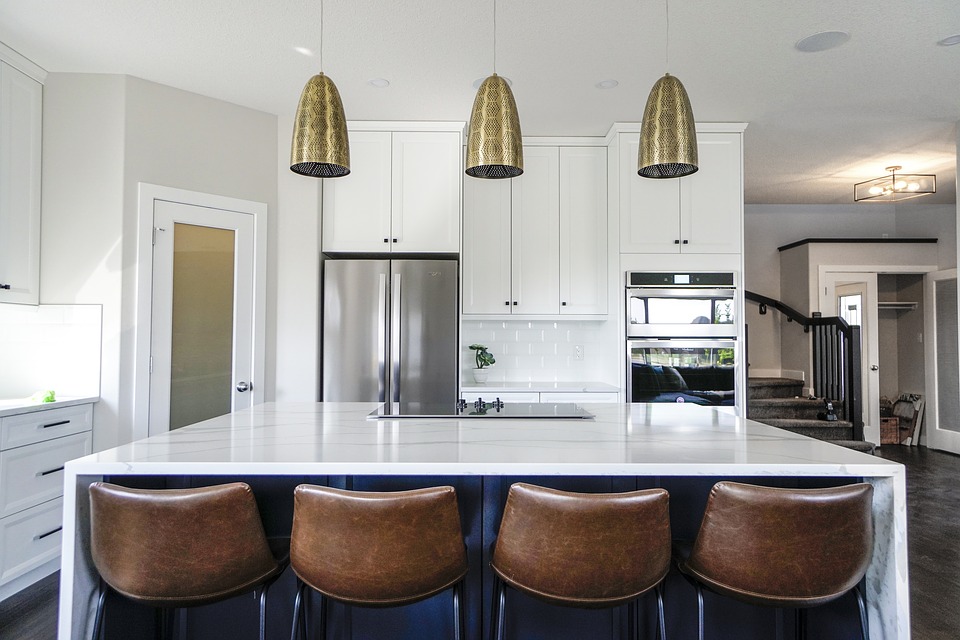 Top Home Features to Have When Entertaining
With the season of entertaining upon us, you might be wishing you had certain home features to best accommodate your guests and their needs. Even if you already live in your home, you can easily incorporate some of these home features to better host your guests. However, there are some home features to keep on your radar when you're looking for your next home. Here are the top home features to have when you love entertaining.
The kitchen island
Where do most people gather when they're at your home? If you said 'the kitchen,' then you know that having a kitchen island doubles as both a food prep area and another area for guests to socialize without you having to be tucked away into the kitchen prepping. Of course, it also helps to have a large, open kitchen, so consider this when you are on the house hunt. Plus, the kitchen island acts as another storage area for all of your serving platters and other items for your entertaining needs. If you just moved into your home, you might add a kitchen island complete with barstools to act as another seating area.
An outdoor area
When the weather's nice, you'll want to migrate your parties outdoors, which means you need an outdoor area to do so. The best thing about this home feature is that you can transform your outdoor area on any budget. By simply having a picnic table with lights strung overhead, you've already made your backyard more appealing. If you are on the house hunt or looking to improve your home further, you'll want a large deck or patio complete with outdoor couches and chairs. Some outdoor spaces even have TVs, gas grills, mini fridges and even fire pits.
Ample parking
Have you ever been invited to a friend's gathering only to find out there are only two spaces in their driveway and hardly any street parking? While you can certainly expand your driveway, you can't expand the street you live on to better accommodate your guests. If you love entertaining, then you'll want to consider the parking situation in the neighborhood you'll be moving into. First, try to find a home with a driveway that can fit a decent amount of cars. Then for street parking, look for neighborhoods that have plenty of parking spots versus a cul-de-sac, for instance.
A bar area
The home bar is certainly a trending feature for homeowners to have when hosting, whether that's a decked out wet bar complete with a sink, mini fridge and all of the utensils, or a portable, stylish bar cart that can be transported into any room. As you can see, you can choose to go either way by having a stationary wet bar area in your home or a more portable bar area—just make sure both are stocked with all of the essentials for optimal entertaining.