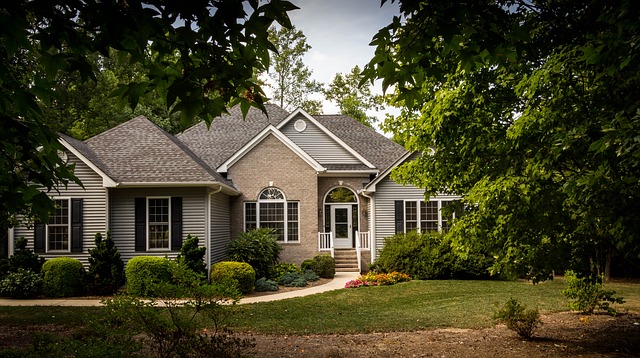 Curb Appeal: Four Areas that Matter the Most

Let's talk curb appeal! You've probably already heard about curb appeal and its importance as a seller since it's the first impression that buyers will get when they approach your home. While quality listing photos are certainly priority to get buyers interested in your home, your curb appeal is almost just as important. You want your curb appeal to entice buyers in, not drive them away to another home showing. Here are the four main areas that matter the most when you're looking to improve your curb appeal.

Front of your home

It's a no-brainer that the front of your home is the first thing buyers notice when they pull up to your home. This means that you want to get this area right! Often times, the front of your home, in terms of curb appeal, lies in the details. From your mailbox to the paint on your front door, these are just a couple details to fine-tune for your curb appeal. Other areas of the front of your home to consider are the quality of your porch lights or sconces. Ensure these are in working order and free from any debris or pests. Depending on the season, add some fresh potted plants or even a wreath to your door. Either shine the hardware on your front door or purchase a new doorknob, numbers and door knocker. The key here is to do away with any items that have tarnished or look unpresentable.

Landscaping

Of course your landscaping is just as crucial for curb appeal. The best part is that you can do much of this work on your own if you don't decide to hire a professional. Start by giving your lawn a good clean-up. Mow your lawn, trim the edges and hedges, and clean out the flower beds. Once you have a clean palette to work from, start planning out your landscaping before you begin purchasing a random variety of plants. Consult the help of the employees at your local nursery to see which plants grow best in your area and what maintenance is necessary, etc. It's recommended to choose plants that bloom at different times of the year so that you never have a dull yard. Of course, stay on top of the weeds and mulching to truly achieve impeccable landscaping.

Driveways and pathways

You might have not thought twice about your driveway or pathways, but these areas are another important area to improve for attractive curb appeal. First, make sure that you're not storing any of your lawn care items in your driveway, whether that's stacks of mulch bags or gardening tools. Next, since your driveway has likely endured plenty of traffic over the year, rent a pressure washer to get it back to a sparkling state. Then if you notice any cracks in your concrete, make sure to repair these as well. For a final touch, you might even add lights, stones or plants along your driveway or pathways.

Roof and gutters

While you might not always be assessing your roof and gutters, buyers will certainly be taking a closer look when they tour your home. Clean out your gutters of leaves and other fallen debris, ensuring they're also in good shape and secure to your home. Then assess your roof for curling or damaged shingles, and make sure to repair these areas in addition to giving your roof a through cleaning.