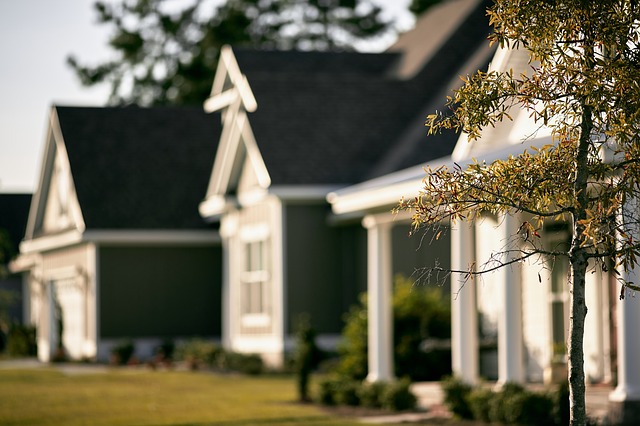 Gated Community: How to Know if it's For You
When you're on the house hunt, it can be easy to get quickly overwhelmed by all of the different kinds of homes. From ranch-style homes to tri-level homes and condos to townhouses, you might also be looking into what it's like living in a gated community. If you're teetering the line of whether or not to live in a gated community, here are some pros and cons to mull over before making the big move.

Advantages

Less overall traffic

One perk about living in a gated community is that there is much less traffic. Being gated, the only incoming traffic you'll see is your neighbors, their visitors and then a few delivery trucks. This also means that you'll have more peace and quiet with less traffic as well as more overall privacy within your community since there will be less solicitors.

Amenities

If you're looking for convenient amenities within walking distance, then a gated community is likely for you. Since gated communities come with a homeowners association, this of course means that you have a lot of built-in perks. Depending on the community, you might have a swimming pool, tennis courts, bike paths, gym facilities, dog parks, a clubhouse or a even a golf course!

Neighborhood in tip-top shape

Another perk about gated communities is that you won't have to worry about your neighbor's overgrown lawn. With your monthly HOA fees, this also includes upkeep of the grounds when it comes to community landscaping and other surrounding public spaces. The community you're looking into might even include mowing of your front and back lawn, too!

Disadvantages

Heavier on the wallet

While gated communities are certainly more lavish since they include amenities, privacy, security and lawn maintenance, these features will undoubtedly cost a pretty penny.

Hosting can be challenging

If you're known to throw holiday parties or grand summer cookouts, you might think twice before moving into a gated community. Often times your guests have to be registered with your community ahead of time or are required to have a gate pass upon entering your neighborhood. And if a pass is forgotten or a guest is not registered ahead of time, this of course is more of a headache for you.

Home renovations can get tricky.

Interested in painting your front door a unique color? Think again. When it comes to aesthetic changes, you have to seek the approval of your HOA first. Because the HOA wants to maintain an overall cohesive look for your community, your quirky ideas might not fit with what they envision.