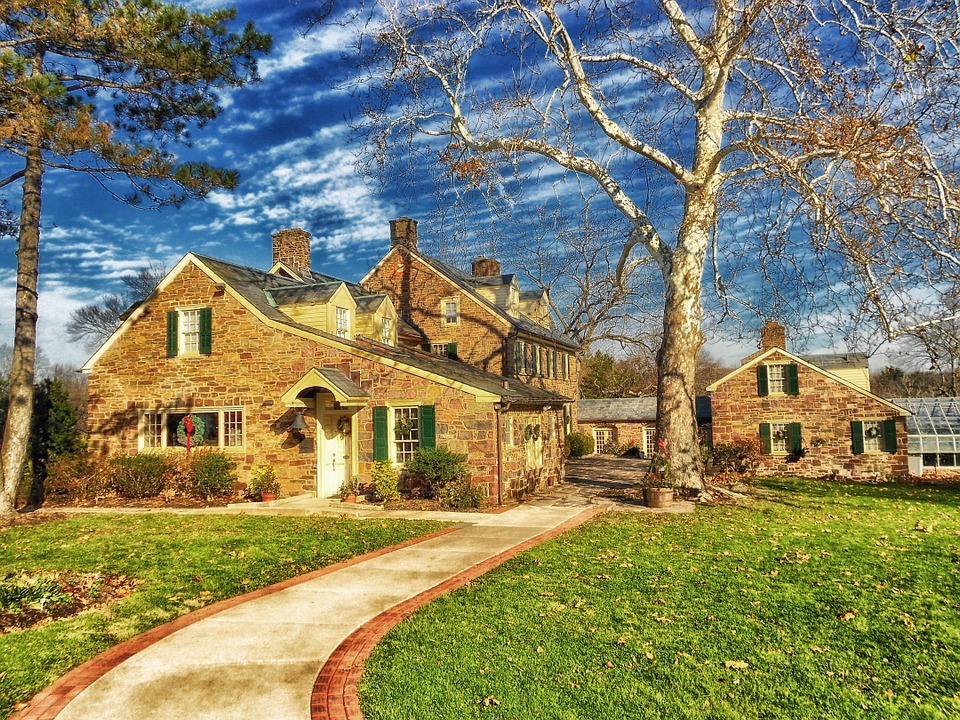 4 Simple Ways to Get Your Home Ready for Fall
Is your home ready for fall? As the seasons change, so should your home decor. From changing up the color palette of your home decor to incorporating new textiles, here are four simple ways to get your home ready for fall.

1. Swap out your summer colors for a fall palette.

Gone are the days of the bright yellow and greens of summer; it's time to usher in the fall tones, from your artwork to your pillows. The easiest way to get your home ready for fall is to welcome the autumnal, warm and moody tones of the season. Whether you're ready to bring on the jewel tones such as plum, emerald green or navy blue, fall-ish colors also include the burnt orange and chocolate brown hues, too. Choose to fully embrace the season by painting an accent wall in your home in one of these colors, or spice it up by swapping out pillows, throws, curtains or even add artwork that nods to the fall palette.

2. Embrace the cozy textiles.

Another simple way to get your home ready for fall is by simply changing out the textiles in your home. Instead of sheer curtains, you might add heavier, cotton drapes. For your bedding, stow away your lighter linen sheets and bring out your flannel sheets, which are perfect for the cooler months ahead. Then, up the cozy factor with a nice fluffy down comforter or a faux-fur throw at the end of your bed to seal the deal.

3. This goes for your rugs, too.

During the summer, you might have welcomed the indoor/outdoor rugs, but making the change to a new textile can make all the difference in getting your home ready for fall this season. You can completely swap out these airy rugs for more substantial surfaces including wool, sheepskin or modern shag-type rugs. However, you don't have to break the bank. You could also buy a smaller sized rug than what you have and layer atop the other for a fun effect.

4. Corral your cold weather attire.

The reality is that the fall season also presents more opportunities for outdoor fun, whether you're going on a hike to view the stunning fall foliage or to an orchard to return with heaps of apples. With these activities, of course, comes all of the cold weather attire, from your hiking boots and rain boots to your umbrellas and coats. Instead of just tossing these in a corner, have an area in your home to corral these items. Having a coat rack, umbrella stand and a drip tray for your muddy shoes are a few ideas to create some order this season.